Stole this from another forum.
" onclick="window.open(this.href);return false;) put together this impressive vinyl for what should be a number of cars.
Hey Dieselstation. I wanna take you through the progress of a big project that I've been working on for some months now.
I have this friend, who owns a big car import, and he told me that he was gonna start a drift team next year, and he wanted me to do the cars graphics.
This is how his S15 looked before I started: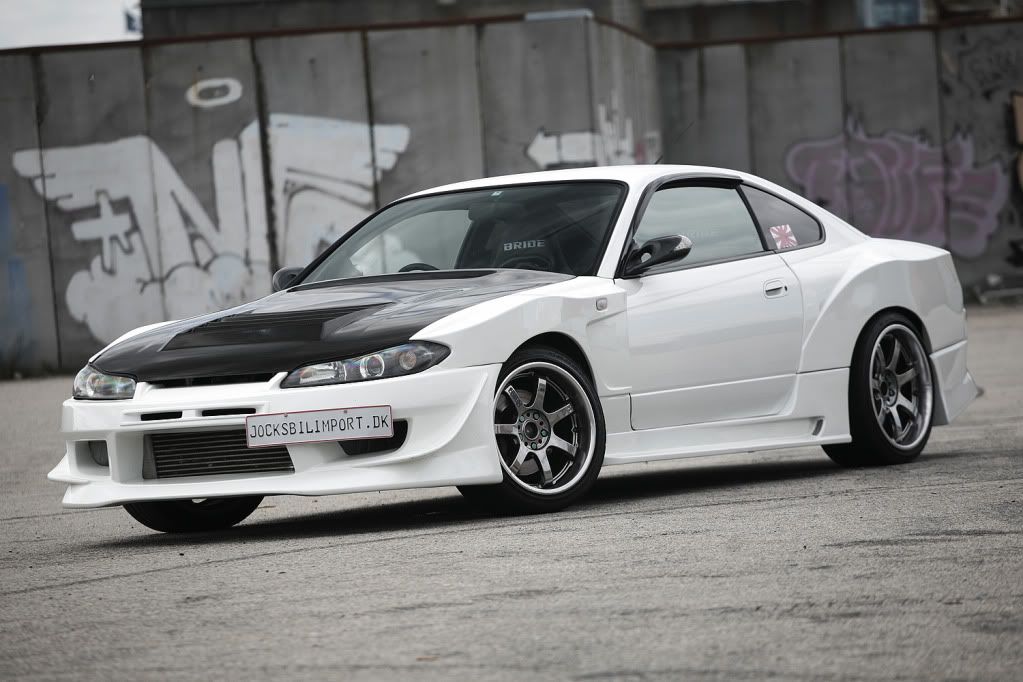 So, this is the progress. From start to end.
FOERST, I went to take some pictures of the car to make the graphics on, so that I know they will be the right size and proportions.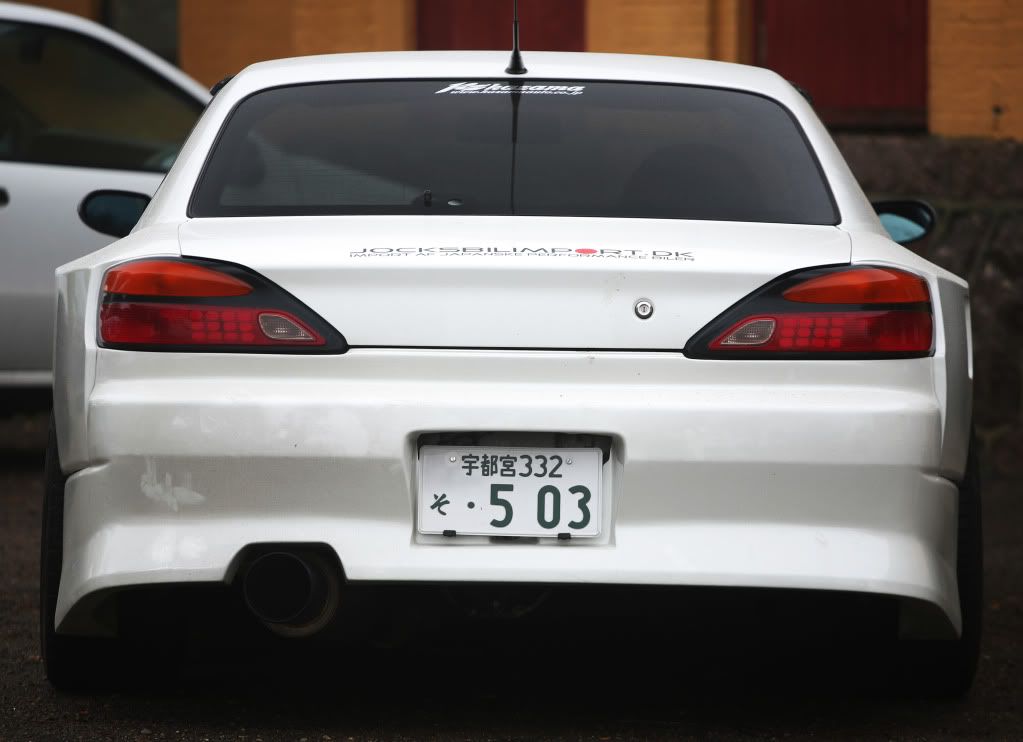 After taking those pics, I started drawing it in Flash, so that the colors would be better, more clean reflections etc.
Outlined FOERST:

Then I colored it:
Now I had a template to use, so I spent hours on talking with my friend, and the guy who's going to drift the car next year, and we finally came up with a design that we all liked.
So FOERST I made a viewer friendly version, so they could see what it was going to look like when done:

Then I had to do a printer friendly version, that means no reflections or anything like that in the vinyl:
After that, we had to decide how the rear of the car had to look, so I drew a very quick, and way less detailed pic of the rear
And made a printer friendly design to begin with: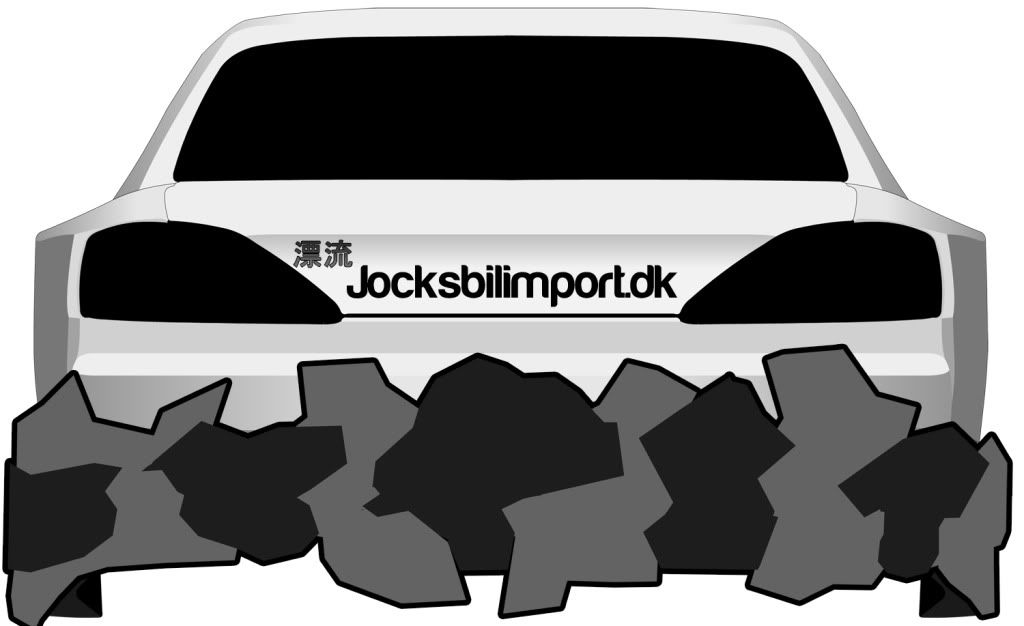 And then I waited.
And just here, 1½ hours ago, I saw my design in real life for the FOERST time! It was so amazing to see!
Here are the pics of the finished result: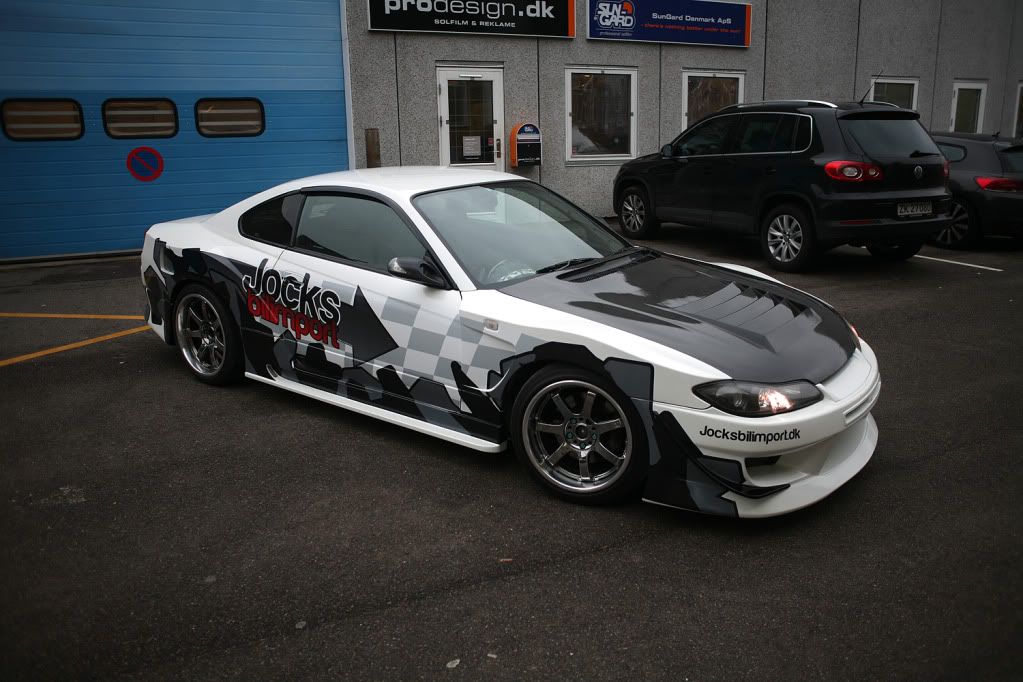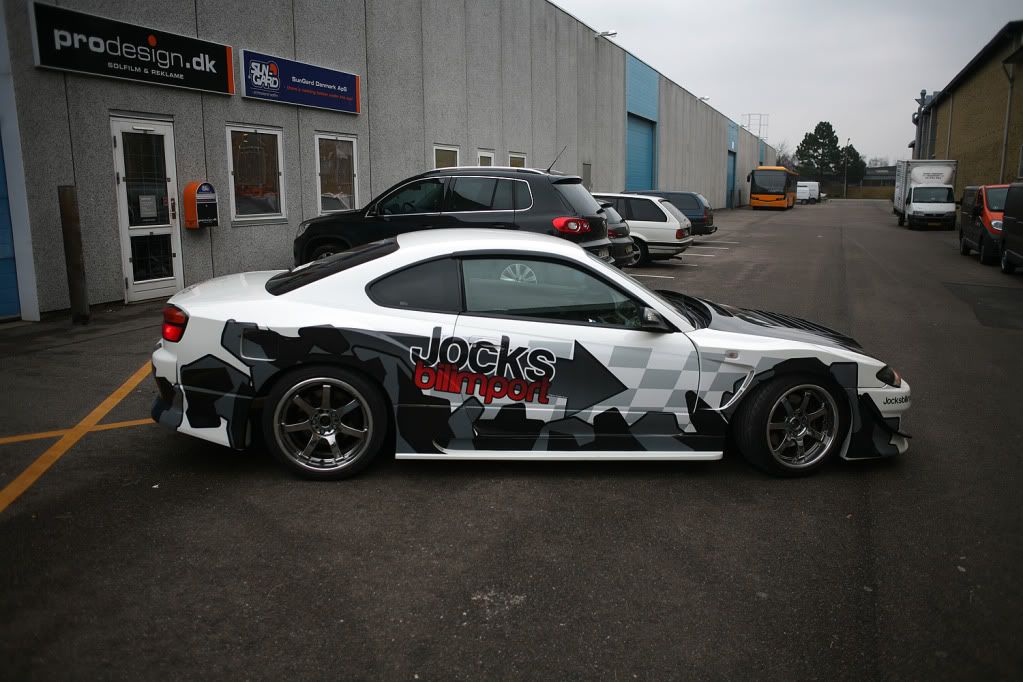 That's my name :q: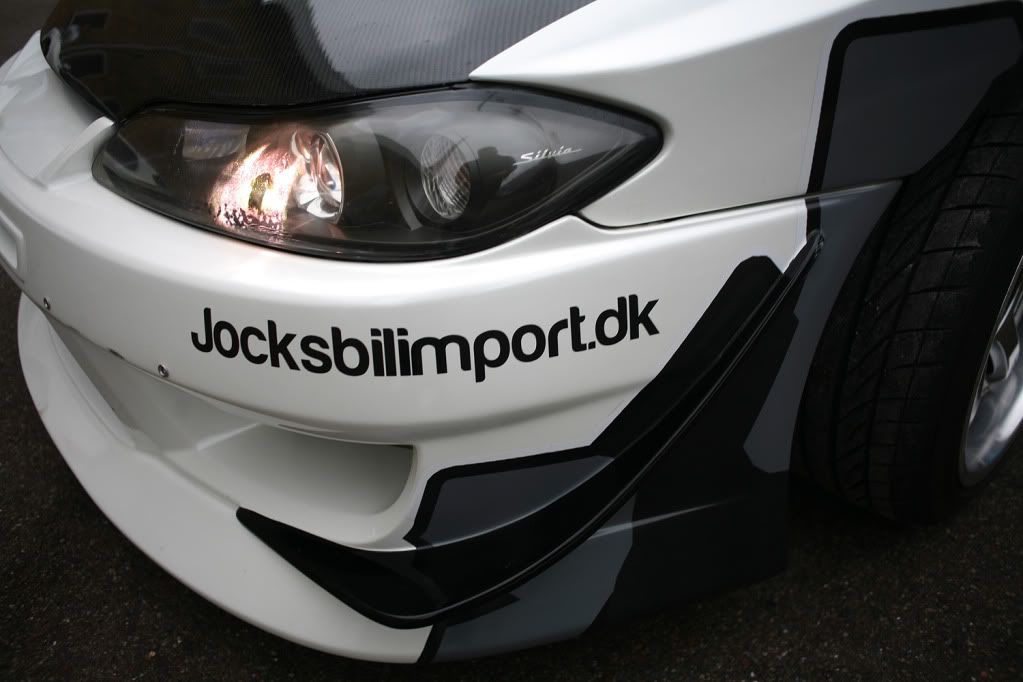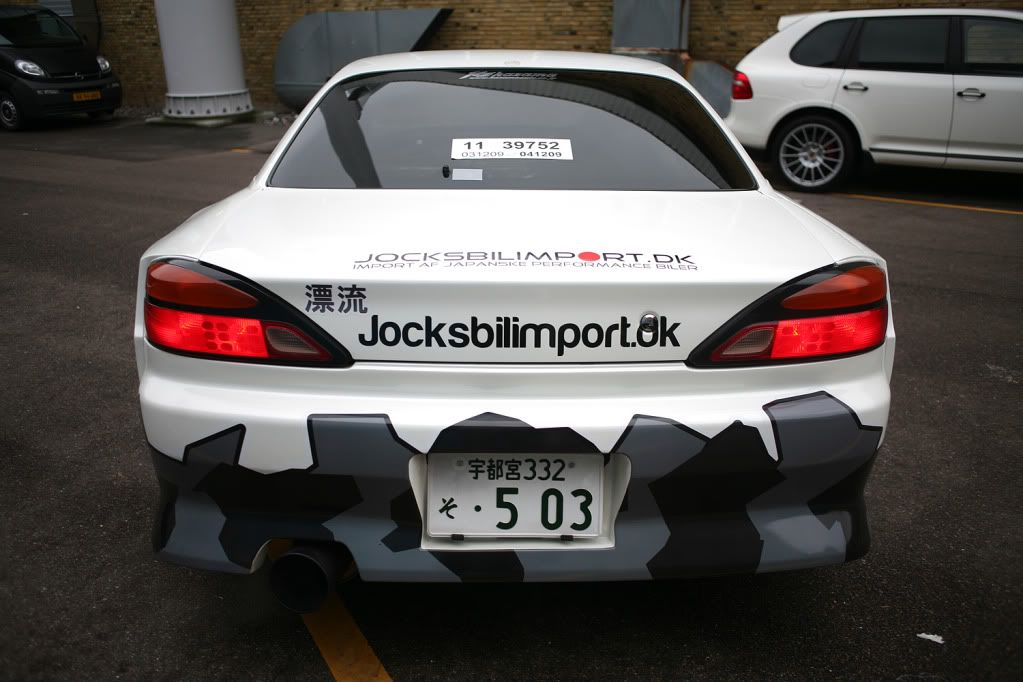 If everything goes right, this design will be on 6 cars by the beginning of 2010.